Welcome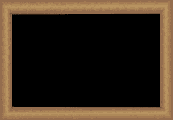 Dear First Grade Families,
Welcome to First Grade. Thank you for visiting my website to see what's happening in our first grade classroom. As you explore this site, you will find our daily schedule and special events. You will also be able to read Announcements, find out about the Math and Reading skills being taught, and use links to explore other useful websites.
If you need to reach me, please call the school at 570-693-1914 or can e-mail at rdeangelo@wyomingarea.org.
I look forward to working with you and your children!
Mrs. DeAngelo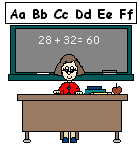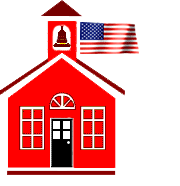 Important First Grade Information
Your child will have a Green "Take Home Folder". Daily work in the folder should be reviewed each night. The folder should be emptied and returned the following day.




Breakfast is $1.00 and starts at 8:35 a.m. to 8:50 a.m.

Lunch is $1.85 or your child may carry his or her own lunch. You can purchase milk for .50 cents.

Students should arrive between 8:35 to 8:55 a.m. Your child will be marked tardy after 8:55 a.m. Dismissal is at 3:35.

Bus students will exit at dismissal to the waiting buses in the playground parking lot. Walkers will be dismissed from the First Grade Dismissal Door on the side of the building. Please send a note if your child has any changes for dismissal.

We order from Scholastic Book Club throughout the year. Your child is under no obligation to order books. If you are paying by a check, please make the check out to Scholastic.

If your child is absent from school, I will make every attempt to send home the missed work with the child listed on the homework buddy form. You can call the school and pick it up.

An excuse for any absence is expected to be brought to school when your child returns.

Please e-mail me at rdeangelo@wyomingarea.org

Check back every month on my webpage by clicking on Announcements to see some exciting things we will be doing in first grade this year.